tesa's Reactive HAF thermosetting adhesive tapes are a proven solution to the industry's greatest bonding challenges. With its resilience, chemical resistance, and high bonding strength, tesa® HAF has been especially designed for situations where new designs and ideas are creating compact lightweight designs that reduce emissions and fuel consumption. When combined with advanced materials like aluminium and carbon composites, tesa® HAF offers automotive OEMs a unique set of synergies to help them pursue greater levels of fuel efficiency and customer satisfaction.
The Proven Benefits of tesa® HAF
Until now, metal replacement in vehicles has typically focused on lower-load parts, but in order to incorporate these new lightweight materials into higher-load, harsher-environment applications, manufacturers need a more reliable and rugged method of structural bonding.
With an adhesive layer that contains nitrile rubber and a phenolic resin, tesa® Reactive HAF solutions function as thermosetting adhesive tape. When heated, a chemical reaction is started that creates a securely bonded system. Once fully cured, the heat activated film adhesive does not revert to its original state when re-heated
This also offers high chemical resistance to engine oil and solvents and a high cohesiveness at frictional heat (up to 350°C). tesa HAF® bonds very well to steel and carbon fibre, which makes it an excellent solution for bonding carbon fibre linings to synchronizer rings, but the potential of this next-generation bonding solution is not limited to a vehicle's transmission. Other proven applications include bonding carbon fibre to clutch discs, mounting sensor plates for gear control, and brake shims to brake pads.
Bonding of friction materials in clutches and transmissions
Where temperature variation, steady mechanical load and chemicals cause high stress, a reliable bond is needed.tesa® HAF provides bonding strengths comparable to liquid high-performance adhesives and is five times stronger than conventional double-sided adhesive tape solutions. It also offers very good resistance to chemicals, oils and high temperatures, with a sealing function to prevent contamination by dust and humidity.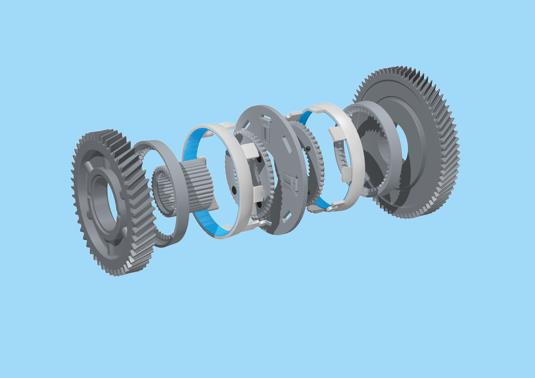 Bonding magnets to rotors
In electric motors, where changing loads apply, permanent magnets are often used to create a magnetic field.tesa® HAF provides long-term stability at high load, high chemical and heat resistance, with a constant and even adhesive layer providing stability on small bonding surfaces.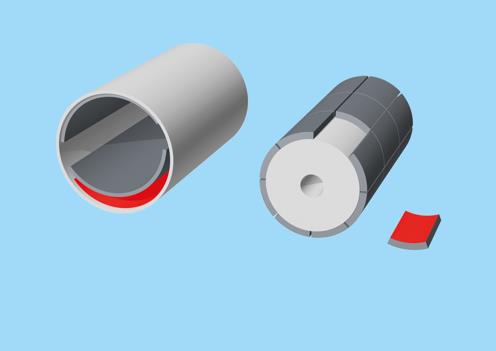 Bonding of brake shims for disc brakes
tesa® HAF is used to reduce noise from the braking process by bonding brake shims to the brake pad backing plate. Offering high temperature resistance, good damping properties and long-term stability at high load, tesa® HAF boasts excellent adhesion to rubber, metal and coated backing plates and is suitable for die-cutting.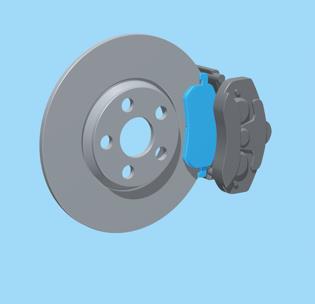 Bonding of fabrics with LTR HAF
Heat Activated Films are used in the bonding of materials like leather and fabrics to dashboards to reduce the effect of Volatile Organic Compounds (VOC) in car interiors.With low VOC and good adhesion to fabrics and heat-sensitive materials, tesa® HAF provides a flexible feel after application and a short curing time.
With products that offer all the elements required by OEMs to keep pace with high-speed automotive innovations, tesa is well placed to provide its customers with a full range of services. This includes product consultation, on-site support by a team of technical experts and customer-specific analyses and assessments under laboratory conditions at the company's state-of-the-art Application Solution Centre in Hamburg.