Faster assembly for multi-point round rod systems
The 1-181 adapter for round rods from DIRAK can be used in any indoor or outdoor sheet metal enclosure door that requires a 2 or 3 multi-point latching system with round rods.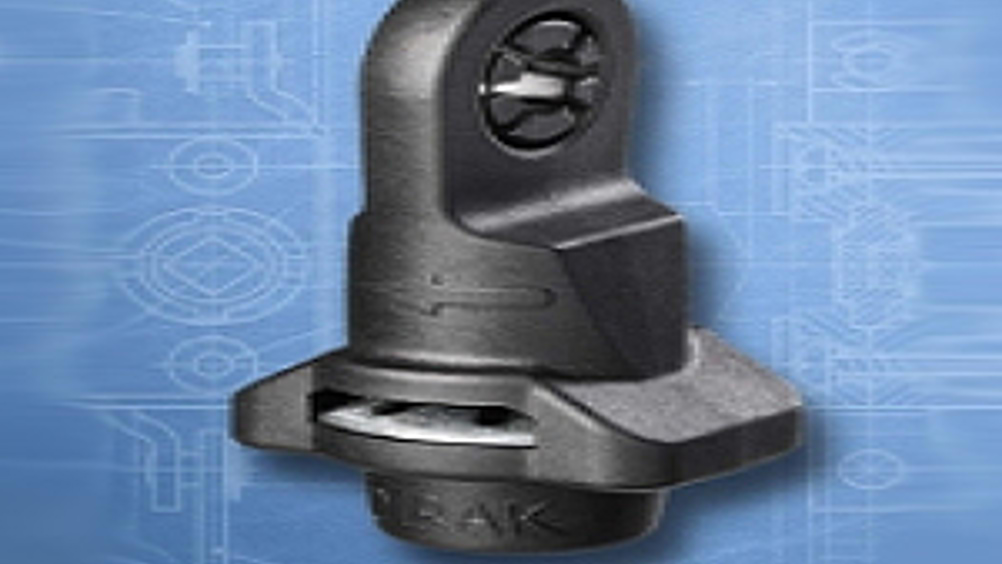 And assembling the adapter does not require screws and tools. A round rod slides into a polyamide adapter, which remains in place without the need screw fixing. The assembly is then clipped onto the grooved stud of the 2- or 3-point cam. Because it is made of polyamide, any concern over rattling is eliminated. Traditionally, round rods are manufactured with an extruded eye and attached to the cam with c-clips. Also, round rods can be produced in common lengths that can be cut by the user to any required length. In this case, an adapter is required and is attached to the cam with c-clips. The adapter is attached to the round rod with a setscrew. This complex installation process requires tools, and when assembled incorrectly, can result in the round rods becoming disengaged from the cam. In addition, the metal components can rattle against each other in the application. Quick assembly yields cost reduction as engineers can cut standard-length round rods to custom lengths and install the adapter quickly without tools. Due to the polyamide design, there is no rattling and once attached to the rod, the adapter will not loosen or separate from the rod.