The robbery took place in Dublin last month. Every door had been forced open and the contents cleared out. Whilst customers will be remunerated for their losses, this is obviously a distressing and inconvenient event for them and a disastrous one for the parcel company.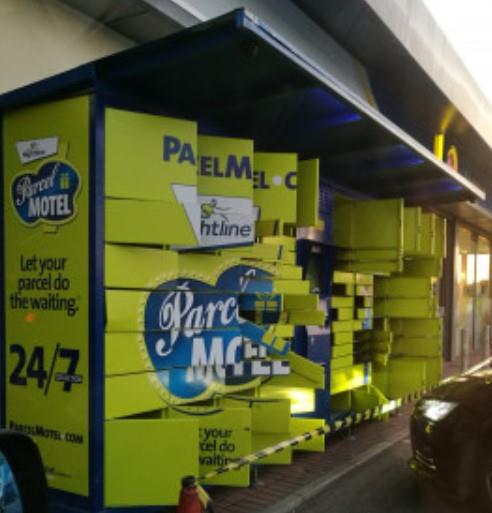 You will see from the image that the lockers were broken into quite easily as witnessed by the lack of damage to the doors. A stronger latch would have put up far more resistance and the time taken and noise created would quite likely have deterred the thieves from continuing their activities.
Southco R4-EM latches use robust construction from top quality materials, gear motor technology and advanced electronics which combined make for far more secure enclosures.
Look here at a video of a test attack on a similar locker unit protected with a comparable Southco latch.
One can always cut corners and save money - but how much value can you put on your business and reputation?
For information on the Southco range of electronic access components available from Zygology click here.

Zygology Ltd is the largest distributor of Southco products in the UK. Our factory trained product specialists are always available to offer their assistance to help you get the best solution for your electronic access application. If you would like information on specifying and designing an electronic access solution contact us on 0808 123 1221 or email us at sales@zygology.com
About Zygology Ltd
With 40 years of experience Zygology is the country's largest distributor for POP Avdel, Southco and Penn Engineering in the UK. We are in addition the UK distribution and salescentre for Masterfix fasteners and tooling. Zygology has also recently been appointed as an official distributor for Tesa assembly adhesive tapes. We also have in-house repair facilities for POP Avdel and Masterfix tools. Zygology Ltd has an in depth knowledge of the products we sell and how they can be best incorporated into yours. We will always give the best advice we can - even if this sometimes means that we end up recommending a competing technology. We combine friendly service with competitive prices and excellent stock availability.