Compression latch offers visual security
The new Program 1000-U846 compression latch from EMKA benefits from the company's work in the railway industry where visual indication of open/closed status is a major requirement.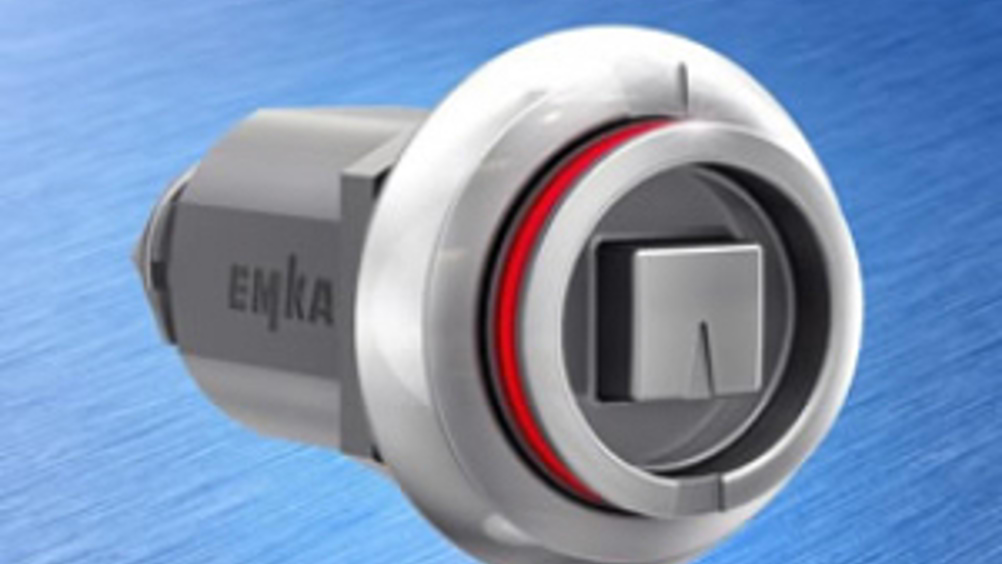 It also means that users elsewhere, such as in road transport or multi-suite cabinet installations, can make use of this high performance compression latch with clear visual status indicator. Indication is achieved by simply revealing a high visibility red band when the insert extends from the housing as it is opened. Compression of 6mm not only enhances gasket sealing but also adds vibration proofing. Its railway heritage also includes a high speed dust cap which maintains IP65 sealing and remains in place even at 450km/hr – cleverly and importantly the cap will not close if the latch is open – so maintaining visual safety indication. Designers can download 3D CAD files and any part or the product catalogue from the company's website by following the links on the Info button.