Adhesive for ultra-fast medical device assembly
Dymax 1020-M Ultra Light-Weld, from Intertronics is an ultra-fast, tack-free, LED-curable adhesive, which has been designed for rapid bonding of a wide variety of plastics typically used in the manufacture of medical devices such as reservoirs, tube sets, port fittings, drug delivery systems and heat-sensitive applications.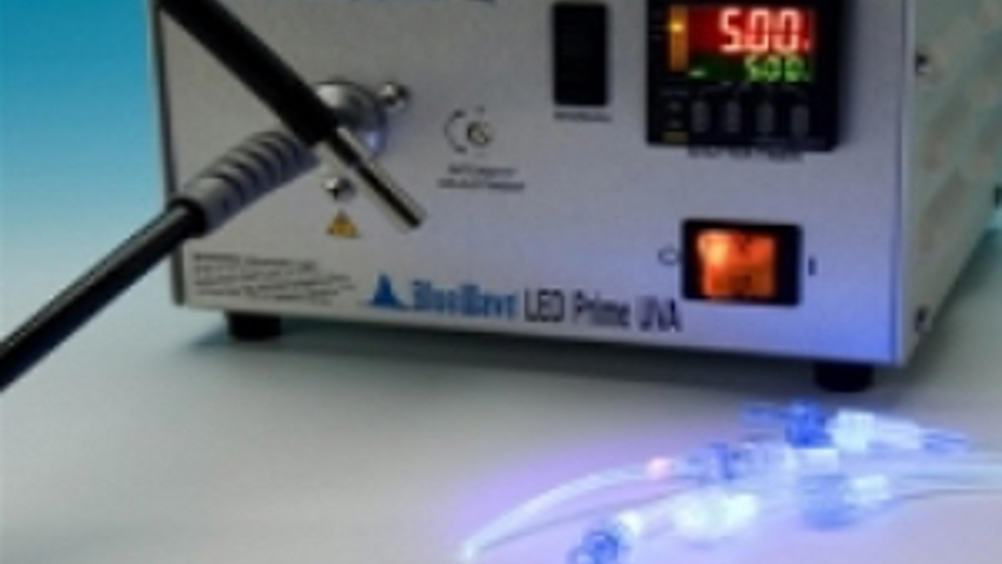 Intertronics managing director Peter Swanson explained that the adhesive is curable in visible and UV light and is formulated for less-than-two-second, on-demand cure using an LED Prime UVA spot-curing system. The new high-intensity lamp in the Dymax BlueWave system features many advantages over conventional spot-curing systems including no consumable bulbs to change, no warm-up, cool cures, and constant intensity for thousands of hours. The unit produces the highest power of any LED spot-curing lamp on the market today, with an out of greater than 15 W/cm2.