Chicago based Sciaky, which is a subsidiary of Phillips Service Industries (PSI), says it is a leading provider of metal additive manufacturing solutions and has announced that it will demonstrate its new electron beam additive manufacturing (EBAM) systems at the EuroMold show.
The lineup of EBAM 3D printing systems now includes options for medium, large, and extra-large part applications, permitting the manufacture of components ranging from 203 mm to 5.79 meters in length. EBAM, the company claims, is the fastest deposition process in the metal 3D printing market with gross deposition rates ranging from 3.18 to 9.07 kg of metal per hour.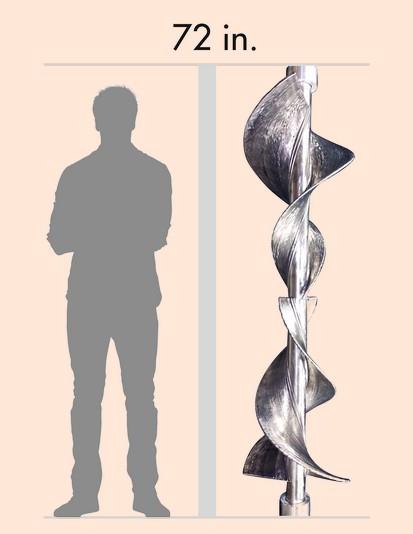 With a dual wirefeed option, the user can combine two different metal alloys into a single melt pool to create custom alloy parts or ingots. In addition, the mixture ratio of the two materials can be changed to create graded parts or structures.
Sciaky's EBAM technology utilises wire feedstock, which is available in materials such as titanium, tantalum, niobium, tungsten, molybdenum, Inconel, aluminium, stainless steels and nickel alloys.
"Sciaky is excited to exhibit at EuroMold," said general manager Mike Riesen. "Our new EBAM systems provide a wide variety of options for manufacturers around the world to save significant time and money on the production of metal parts and prototypes."