Catalogue details biometric access controls
EMKA's 2014 catalogue covers the company's expanding range of high specification enclosure and cabinet components including locks, handles, hinges, gasket and electronic cabinet security under the slogan "everything but the enclosure".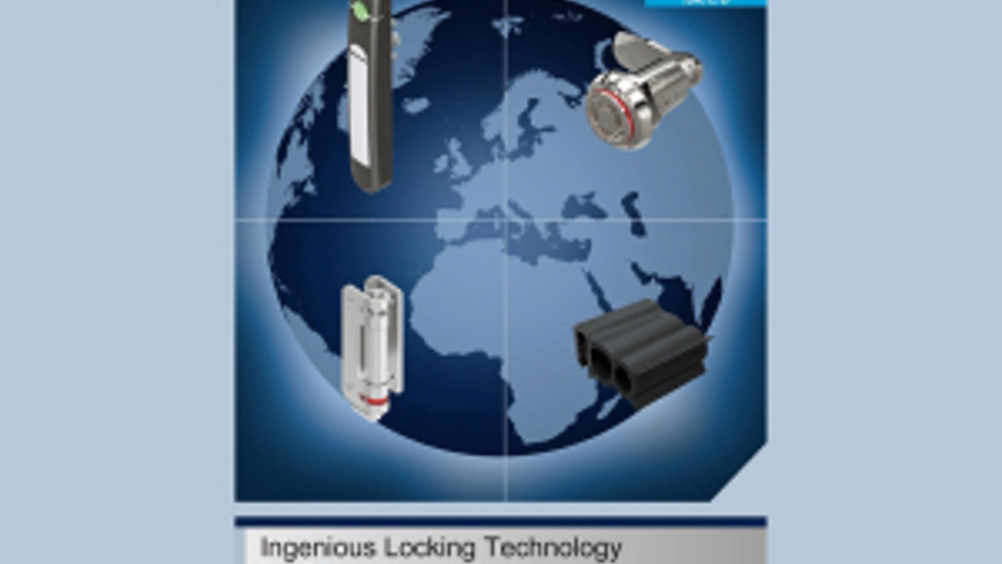 Of particular interest, says EMKA, are the new radio activated Agent E swinghandle with RFID card reader and the biometric access control systems using finger print scanning developed in partnership with Digitus-Biometrics. The more conventional modular components in this new catalogue are centred around the well-known EMKA locks, handles, hinges and sealing profiles but this edition offers greater coverage on the technologies associated with these modular systems in production of standard and custom components for Industry, Transport, Electronics and Production environments. As in previous issues this includes current and new items in quarter-turn locks, compression latches, L, T, wing and padlockable handles with a complete program of stainless steel equivalents. There are also Rod locking systems and an extended program of swinghandles such as the new 1317 vandal resistant program specifically for external use, as well as aluminium windows and doors for cabinets and toggle latches for enclosures and cases plus cabinet and cable accessories. There is significant emphasis on clip fix approaches, such as in quarter-turn locks and rod guides for speed and convenience of assembly in production environments. The much expanded section on the EMKA ELM electronic locking and monitoring systems includes rack management systems, the Agent E radio key/card reader program and the Biometric control systems referred to, with extended ranges of electronic actuated handles and latches for access control. The EMKA 2014 catalogue goes further than previous editions in its description of specialist equipment for industries such as railways, motor industry and HVAC and in the inclusion of products using advanced and high performance materials often paired for optimum performance – for example the engineering polymers such as Grivory, Grilamid and Grilon which enable greater precision, smoother operation and longer life than previously. The EMKA 2014 catalogue may be obtained free in hard copy format by contacting EMKA direct or by downloading from the website.