Adhesive tapes giant targets stationery sector
While already claiming to be the global market leader for adhesive tapes, tesa has announced plans to restructure its organisation to take on the stationery market in the UK.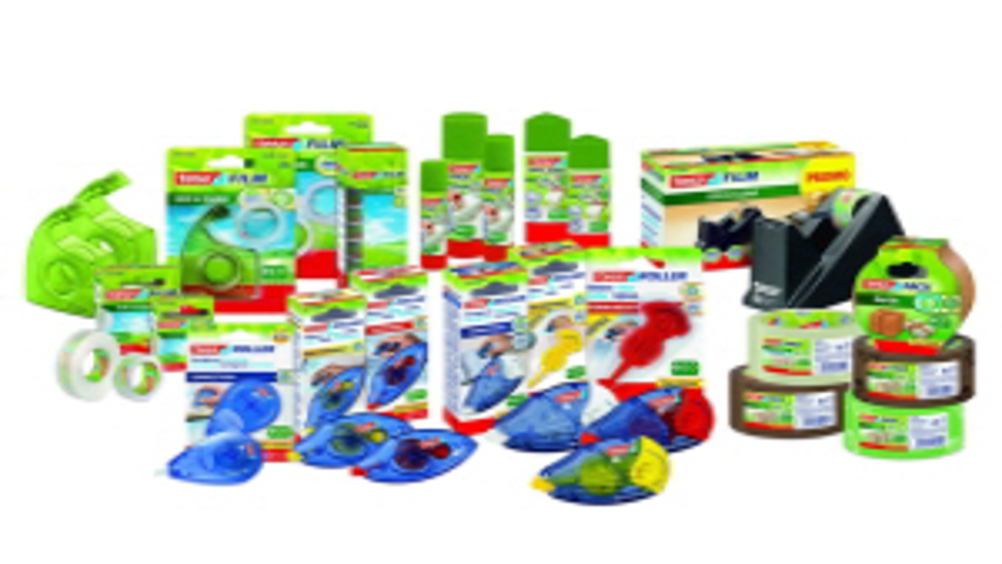 Following a series of successful years' results in the UK, global market leader in adhesives tapes tesa is gearing up to make significant inroads into the stationery sector. Detailed marketing assessments have identified that both the commercial and office at home customer is looking for high quality products where performance and brand credentials are valued. The tesa range includes masking tapes, packaging tapes, self-adhesive and removable hooks, Powerstrips for temporary fixing of posters, decorations etc and many other products for desk and office, decorating, renovating and repairing tasks. Many of these products fall within the company's ecoLogo scheme and buyers are encouraged to enquire about the use of recycled or biologically based raw materials and the solvent-free policy embodied in the stationery range. The business has made a series of senior sales and marketing appointments to meet the needs of distributors and end users alike. Phillip Johnson has been appointed specialist stationery sector key account manager. He joins from stationery giant Bong where he spent 15 years gaining experience of wholesale distribution, contract stationery and retail operations. In support, tesa will be implementing a well-orchestrated marketing and PR programme which will include participation in major trade events, media and merchandising activity. With more than 75 years' experience in developing and manufacturing self-adhesive product and systems solutions, the tesa business is worth well over a billion Euros in sales worldwide. Just as important in the stationery sector is the reputation and power of the brand name which achieves up to 98% recognition in some European markets. Stephen Hauber, managing director of tesa UK, says the company will bring all its expertise to bear in an ambitious plan for market growth in the UK. "Our consumer product experience worldwide and our ground-breaking tesacohesion customer focus, which was conceived and developed in the UK, will be brought together to ensure the combination of quality and service levels which our customers will value," said Hauber. "We intend to support them with products that users want to work with – brand loyalty and product performance will be key to our approach. This will generate the kind of profit margins for distributors which they deserve and the brand will deliver," Hauber added. "The restructuring of our business is the most obvious signal to our customers that we intend to build our UK business for the long-term and the new appointments mean we have the right team in place to extend the tesacohesion values into these areas of high business volumes and potential."