Specified by design and production engineers for more than 60 years, Helicoil threaded inserts are used in critical applications where high pull-out strength, resistance to elongation, long service life, repeated use and swift installation are key attributes. These are typified by the many industrial applications in which it has been used over the last half-century, and Helicoil remains the preferred choice of high-performance threaded insert in a large number of todays' projects too.
From the original Helicoil first seen in 1954, the product has evolved as the demands of the manufacturing industry have changed over the years. Böllhoff cites the example of the introduction of the 'tang free' version of Helicoil, recalled by Industry Manager Clive Brown as an earlier waypoint showing how the insert has changed with customer needs and demands.
"Some of our customers had observed that on rare occasions, a 'lost' tang presented a genuine FOD (foreign object damage) challenge in certain applications," says Brown. "Although extremely rare, these occasions sometimes required the tang to be located before a completed structure could be signed off. So, we set about designing a tang free insert for them which would obviate any possibility of this happening in future."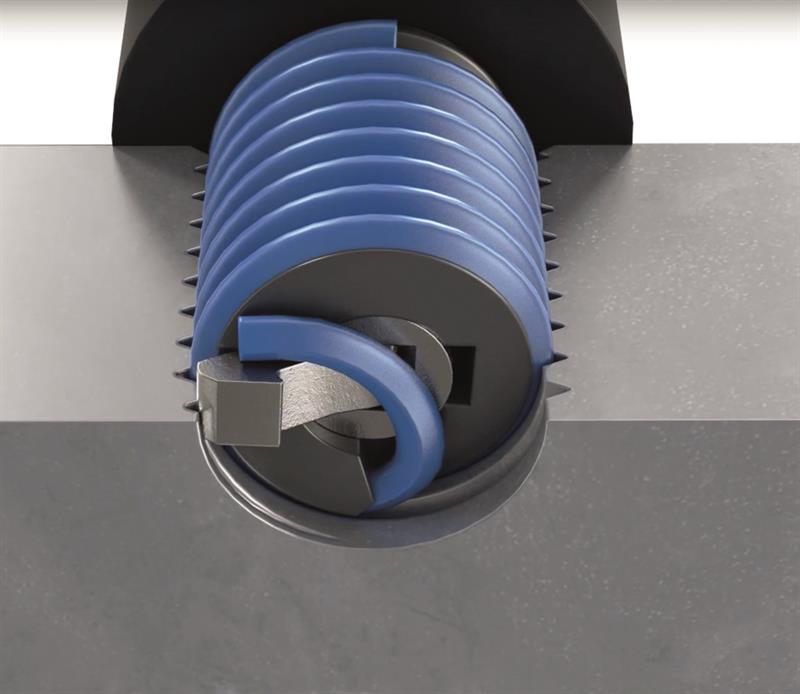 The result, launched in 2010, was Helicoil tang free which has subsequently become the standard-fit threaded insert for a number of the worlds' leading OEMs that are designing and producing global platform products. To accompany the arrival of its tang-free range at the time, Böllhoff also introduced a range of installation tooling for use with the product, either electrically or pneumatically powered.
Going back even further (to when Helicoil Classic was launched), it had become apparent to Böllhoff engineers that an increasing number of customers, keen to assure joint integrity, were spending considerable sums of money adding mechanical or chemical locking products to their threaded fastener installations. The need to specify and purchase these additional items (and hold the inventory), coupled with the obvious increased time and labour content involved in adding these locking devices or compounds during assembly was adding significantly to the factory-door price. So, a screwlocking version of the Classic Helicoil was introduced. Subsequently, when Böllhoff went on to design its next generation of product, Helicoil Plus, (an enhanced version of the 'Classic', engineered to offer a variety of installation and technical enhancements) it was also made available with a screwlocking facility. Thus, when Helicoil Plus was launched in 1998, the company was providing a variety of threaded insert solutions that allowed OEMs with vibration or loosening challenges to significantly reduce their costs whilst achieving the desired joint integrity assurances.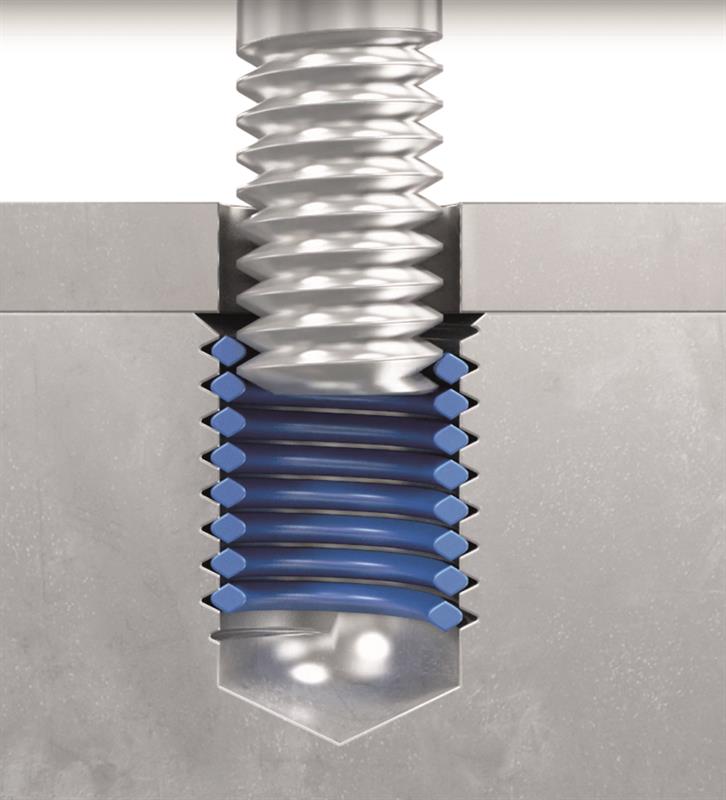 An added benefit which Helicoil Plus brought to manufacturers was that the product needed no additional installation tooling on the shop floor, just the standard equipment. Further advantages include an innovation in its first-thread, meaning that on installation, as it is only this first special thread which 'leads' the Helicoil Plus insert into the hole, the remaining part of it which follows finds itself under significant and equalised radial compression inside the host material. This delivers reliable, repeatable and dependable threaded fastener security with industry-leading pull-out resistance.
A step change in threaded insert design
With the introduction of Helicoil Smart, Böllhoff states that it is raising threaded insert design technology and lifting production capability to an entirely new level. It has a tang (the tanged insert still remains the most popularly used type of threaded insert industrywide), but it is a tang with a difference. Instead of needing to be broken off during the installation process, it simply bends backwards during spinning off and is then compressed.
Commenting on the advantages now available to OEMs with the arrival of Helicoil Smart, Brown observes: "We have broken new ground with this design, it is a real innovation which will bring significant benefits to users of threaded inserts, across all industries. In direct response to customer demands, the introduction of Helicoil Smart has now removed the need to break off the tang, and reduced assembly time by around 20%".
The Helicoil Smart thread insert, which is made from a wire with a rhombic profile, is also formed into an elastic spiral, with the free running version remaining a completely free running coarse thread. The result is a true-to-gauge internal thread (which also includes the last thread), delivering high-strength threads that transfer forces from flank to flank into the holding thread. The special first thread, which has been adapted from the Helicoil Plus, allows users to position the insert like a screw and simply screw it in using the Smart installation mandrel of a similar size to the tap. A special feature of the Smart installation tool is its unique blade position control: for screwing in, the blade has a pull-in function, whereas for screwing out, it turns into a bending and compression tool for the new insert.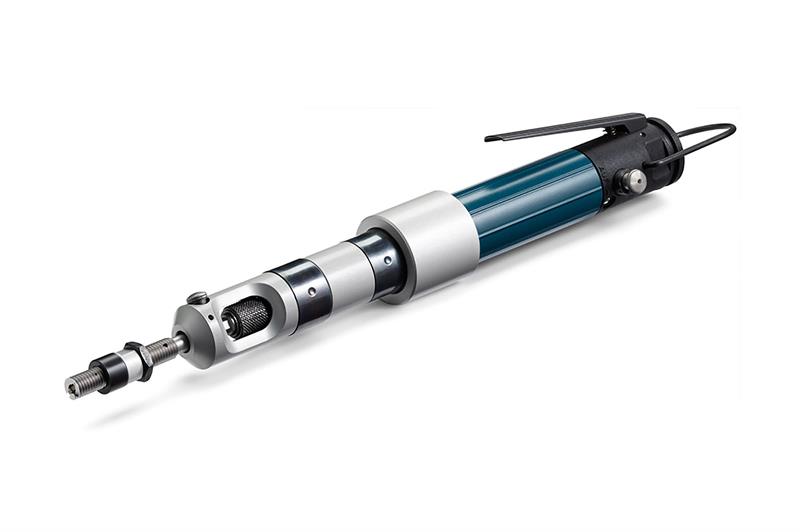 Helicoil Smart threaded inserts are made from austenitic chrome-nickel steel with a minimum tensile strength of 1400N/mm² to deliver high-strength, hard wearing threads with maximum wear resistance. The company states that compared to tapped threads, the surface roughness of Helicoil Smart is reduced by up to 90%. Further, Böllhoff says that the elastic properties of the new insert allow for uniform load and stress distribution over the entire length of the installed threads: which in turn is said to lead to improved static and dynamic operating loads. Other advantages cited by the company include a reduction in both thread friction and scatter range, allowing users to benefit from more precise adjustment of the fastener preload force, which in turn can provide tighter clamping forces without the risk of breakage.