Manufactures who take on board Poka Yoke find it delivers a range of benefits including reducing inspection time and lowering the costs of quality control. Operators may need less training and are happier if they don't make mistakes, there is less wastage, and better quality leads to improved customer satisfaction and loyalty.
JET PRESS has worked with a number of its customers to supply fasteners that help with error proofing. Here are a few examples.
Does it feel right?
Different fasteners can look very similar. If an operator has to pick up a fastener when they are about to use it there are several tactile signals you can give them to ensure they have the right part. The simplest option is to put a raised lug somewhere on the fastener when it's made. The operator can easily feel if the lug is there or not.
JET PRESS did exactly this for an engine manufacturer. The customer manufactures a block with six different sizes of pipe that must be clipped into place, including a 12mm and 13mm pipe clip. It's very difficult for an operator to see the difference in size between these two. So, JET PRESS supplies the 13mm clips with pips so it's easy for the operative to feel the correct one. The clips are attached using a jig, so the pips also prevent the clips from being inserted in the wrong place in the jig.
Another option is to choose an alternative texture for different fasteners. For instance, JET PRESS stock more than 50 kinds of Fir Tree Clips and many of them look very similar. So, JET PRESS often recommends grained heads for one size and plain for another, so operators can feel the difference.
Some manufacturing processes use a lot of different, but very similar looking parts. For example, a JET PRESS customer clips a particular component into a car interior using 12 different but similar looking latches. They have two bezels, two different panel thicknesses and three varying spring forces. JET PRESS supplies the components in a combination of colours and uses lugs on some to help operatives differentiate between the similar looking latches.
Does it look right?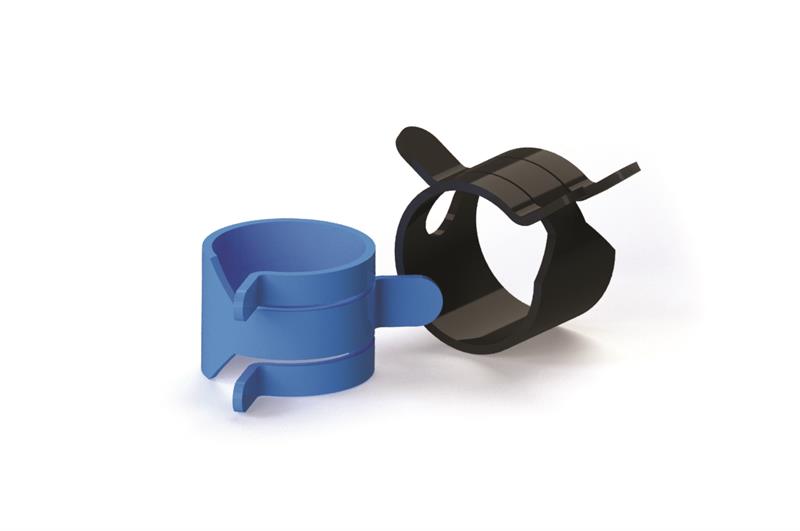 Another simple Poka Yoke technique is to use different coloured fasteners. JET PRESS worked with a major manufacturer that makes sofas for a range of well-known brands, suppling it with Rivet T-Nut machines using the M8 and M6 T-Nuts.
The risk was that an operator could fill the hopper on the machine with the wrong T-Nut and insert them into many pieces of timber leading to expensive wastage. So, JET PRESS supplies the M6 T-Nut with yellow zinc plating, so they look very different from the M8 T-Nut.
When a manufacture uses hose bands to attach plastic pipes it can be hard to ensure the right size is used. Again, using different colours for different sizes avoids errors. You can see this in action if you look at the windscreen washer pipes and other pipes under the bonnet of your car.
Using coloured fasteners also helps with robot quality control as the camera in the robot can spot errors more reliably if fasteners are colour coded.