Indeed, it can be seen that this 'hand-in-glove' relationship may often become so close that it is difficult to discern where the boundaries lie – who orders, who determines stock levels, who even carries or funds the stock, who establishes the final specification, who a particular operative actually works for. In such an intimate relationship, egos are subjugated to efficiency, quality and flexibility in the process which can involve:
Secondary assembly, kit collation, lineside supply and other protocols.
Supplier managed stock – ordinary, delivery to site.
Combined supply of:
Standard fasteners, special fasteners
Custom fasteners
Specialist components, assemblies and finished components
Production kit
Delivery to site on schedule
With the supplier acting as a stock/supply node that can bring together the outsourcing and supply of components for their small to medium SME customers in the manufacturing industry. Such an intimate relationship builds a supply chain management package as a trusted part of a system, improving efficiency, raising quality, reducing costs. Taking the worry out of day-to-day supply issues.
Stocking and delivery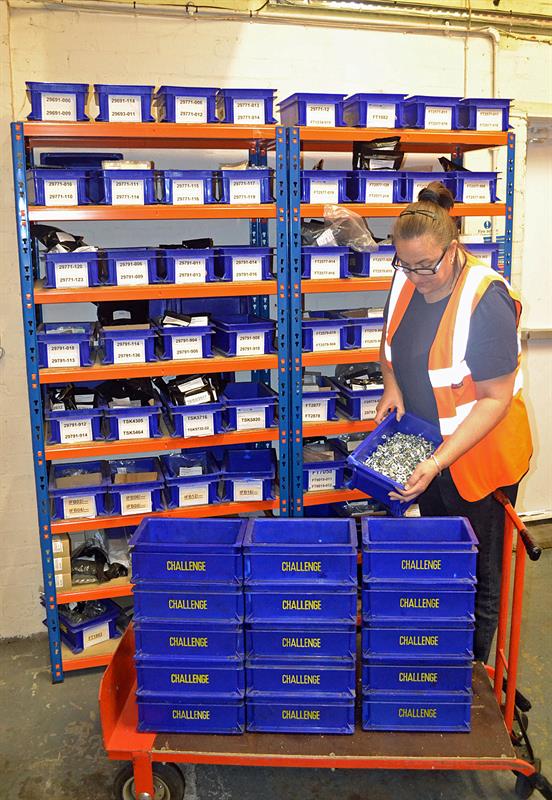 Sourcing and the supply chain in a manufacturing cycle – key factors fall under the headings of Stock Inventory control, Site management, Production system integration.
Quality and service
By understanding and satisfying the needs of a customer a contractor can recognise that the assurance of quality is a fundamental factor governing all work conducted within the supply chain relationship model under the considerations of:
In house approval
ISO9000 systems
Quality products, suppliers
Hi-tech applications
Sophisticated materials
Specialist processes
High volumes and low fault tolerances
Thus, partnerships in engineering, product enhancement, component supply and assembly, stocking and delivery, costs and pricing, in-house investment and sourcing/supply infrastructure support the manufacturing process through service elements comprising ex-stock, VMI, JIT, Kanban, Linefeed etc., technical support, trade counter, fast response capacity, sub-assembly processes, supply administration, sourcing consultancy and national/international logistics management.
Product enhancement
Successful manufacturing relationships contribute to on-going product improvement by suggesting and supplying components of alternative materials which can reduce component counts and shortening assembly times.
As concept consultants an excellent supplier can advise on optimal design-for-production (DFP) values at the product concept stage and provide pre-production advice on the handling of components, kits and sub-assemblies. This allows processes and component stocks to be tailored for the production line by negotiating component supply, implementing assembly planning/ methodology, design of kit specifications, component grouping and packaging to meet specific production needs. In addition, subcontractors can carry out physical assembly/packaging operating to ISO9001 accredited quality systems to international standards and a corporate vendor approval process.